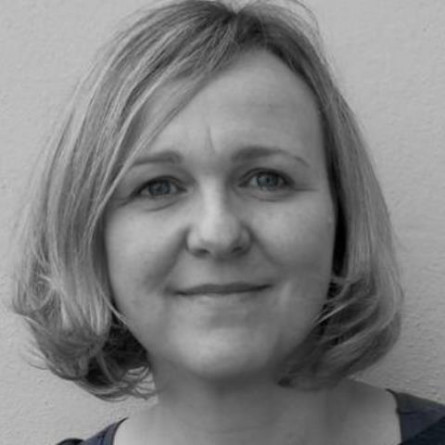 Andrea Schäfer
In "Worlds of Labour", the social scientist focuses on the refinement of indicators and their integration into the Global Welfare State Information System (WeSIS).
Dear Andrea, you have been with us for a few weeks now. nevertheless welcome to CRC 1342! You started at a difficult time, when most of the team has to work from home ...
Switching to a new team at a time when most people work from home is indeed a challenge in terms of communication. The team of project A03 welcomed me warmly and appreciatively and paved a straight path for me into the team and the work through regular exchange and a lot of patience.
Can you briefly tell us about your professional path so far?
My professional path is winding and characterised by many experiences, insights and cooperation with many colleagues. In addition to my Master's degree in Sociology, Business Administration and English at the University of Potsdam, I worked early on at the German Institute for Economic Research (DIW Berlin) in the Socio-Economic Panel (SOEP) department with Elke Holst on the topic of women in the labour market. After graduating, I moved to DIW to work with Jürgen Schupp and Martin Kohli on the connections and interactions between inheritance and wealth distribution.I then went to Bremen to the Graduate School of Social Sciences (GSSS, now BIGSSS), where I completed the graduate programme with great colleagues - such as Till Kathmann, Susanne Strauß and Can Aybek.
What happened next?
After only a short time in Bremen, I became a research assistant in Karin Gottschall's department Gender Inequalities in the Welfare State at the Zentrum für Sozialpolitik (ZES, now SOCIUM). During this time I worked with outstanding colleagues such as Simone Hasler, Karin Gottschall, Simone Scherger and Anna Hokema on topics such as vertical segregation, family policies, gender inequality and gainful employment. I was involved in various projects, including "InGRID - Inclusive Growth Research Infrastructure Diffusion (EU/FP 7)" with Olaf Groh-Samberg, the project "What comes after the family wage? Problems and possibilities of regulating income risks for normal workers" with Irene Dingeldey and in the project "Migration and transnational payments from a gender perspective" with Elke Holst and Mechthild Schrooten. It was also exciting to work with colleagues like Heidi Gottfried, Karen A. Shire and Sylvia Walby in the international network "Globalisation, Gender, and Work Transformation (GLOW)".
Due to care work and the restrictions of the Wissenschaftszeitvertragsgesetz, I went into organisational and political practice in the Central Commission for Women's Issues (ZKFF) at the University of Bremen in 2018. As a scientific officer, I advised and supported the ZKFF in all fields of action in the performance of its legal duties. Intermittently, I transitioned into academia for short periods of time, such as in 2019 in Sonja Drobnič's Department of Life Course, Life Course Policies and Social Integration at SOCIUM. Since 2019, I have been regularly teaching quantitative and qualitative methods in the Bachelor of Social Work at the University of Applied Sciences Bremen. Since 15.01.2021, I have taken a sabbatical leave from my position as an officer of the ZKFF and since then I have joined the project "Worlds of Labour".
Why were you interested in working in the CRC 1342?
I am interested in the CRC because it goes beyond the usual social policy research at institutions. On the one hand, because global development dynamics of public social policy are studied over long periods of time, and on the other hand, because the expertise of many people from different disciplines, cultures and countries is bundled here over several years. There is an open-minded atmosphere and the variety of perspectives creates a great, stimulating working atmosphere.
You have been part of project A03 for a few weeks now. What exactly are you working on?
I am working on the refinement of indicators based on normative and legal standards of employment relationships. Part of this work is to integrate the indicators developed into the WeSIS database. In addition, I advise the team on methodological issues and deal with the relationship between legal regulations on equality and gender-specific segmentation in the labour market.
---
Project A03: Worlds of Labour. Normative Standards of Employment Relationships as National and Global Patterns of Welfare State Development
Contact:
Andrea Schäfer
CRC 1342: Global Dynamics of Social Policy
Mary-Somerville-Straße 7
28359 Bremen
Phone: +49 421 218-57095
E-Mail:
andrea.schaefer@uni-bremen.de