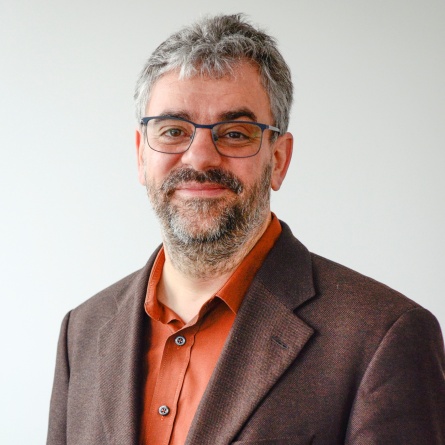 Prof. Dr. Heinz Rothgang
A research team at the University of Bremen wants to find out what challenges nursing facilities face during the corona pandemic and how they deal with it. The aim is to make proposals for policy makers to take appropriate action.
A nine-member team from the Institute for Public Health and Nursing Research (IPP) and the SOCIUM Research Centre Inequality and Social Policy, led by Karin Wolf-Ostermann and CRC member Heinz Rothgang, is conducting a nationwide online survey among outpatient and residential care institutions. More than half of all nursing facilities in Germany, a total of 18,000, are now contacted by e-mail.
People in need of care are among the most vulnerable groups in the country. If you fall ill with COVID-19, the death rate is very high. They should be protected. The only currently known and used strategy to contain the pandemic is social distancing. However, this strategy cannot be applied to those in need of care to the same extent as for the rest of the population, as those affected depend on personal support and therefore cannot do without physical proximity. Nevertheless, social distancing measures can be taken, for example by restricting the opportunities for visits. "However, this leads to isolation and loneliness, which is also dangerous for those in need of care. So we are in a dilemma," says nursing science professor Karin Wolf-Ostermann.
The aim of the scientific investigation is now to determine what challenges exist for nursing services during the corona pandemic. The aim is to determine what human and material resources are lacking and what changes in the general conditions could have a positive effect on the nursing facilities. Based on the results, the participating Bremen scientists want to develop recommendations for action which can be fed into the political process via the Federal Ministry of Health. "The corona crisis shows clearly how burdened nursing facilities are. Hopefully, efforts to improve the staffing situation in institutions will not be hindered by the crisis, but even promoted," says health economist Professor Heinz Rothgang. His colleague Karin Wolf-Ostermann adds: "The crisis is an opportunity for a technological innovation push. For example, facilities should enable residents to communicate digitally with relatives".
Heinz Rothgang explained further details about the current situation in nursing homes in two interviews at buten and binnen:
Contact:
Prof. Dr. Heinz Rothgang
CRC 1342: Global Dynamics of Social Policy
Mary-Somerville-Straße 3
28359 Bremen
Phone: +49 421 218-58557
E-Mail:
rothgang@uni-bremen.de