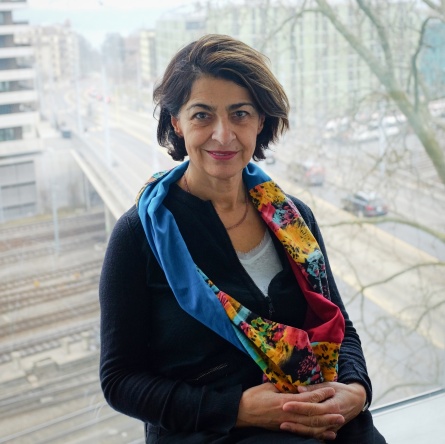 Prof. Dr. Gita Steiner-Khamsi
Steiner-Khamsi, professor for comapartive and international education at Columbia University and at the Graduate Institute of International and Development Studies, Geneva, is joining as Mercator Fellow for two months.
Gita Steiner-Khamsi, Professor of Comparative and International Education at Columbia University, New York (fall semesters) and the Graduate Institute of International and Development Studies, Geneva (spring semesters), will virtually serve as Mercator Fellow in June and July 2020. The host is Kerstin Martens, Institut für Interkulturelle und Internationale Studien, University Bremen, who is co-directing project A05 at CRC 1342.
In addition to providing advisement to doctoral students and providing input in the CRC project A05 "The global development, diffusion and transformation of education systems", she teaches in the GLOBED Erasmus Mundus programme. The initial plan to participate in a two-day international symposium on "Global Dynamics of Social Policy", organized by Michael Windzio and Kerstin Martens, in collaboration with Dennis Niemann, Fabian Besche, David Krogmann and Helen Seitzer, as part of the CRC project A05, had to be postponed by a year due to the COVID-19 crisis.
Steiner-Khamsi's work on transnational policy borrowing, global education policies, and political translation of evidence-based policy advice are directly related to the thematic focus of the CRC project. She has published two books related to comparative policy studies in education and is past president of the US Comparative and International Education Society.
Contact:
Prof. Dr. Kerstin Martens
CRC 1342: Global Dynamics of Social Policy, Institute for Intercultural and International Studies
Mary-Somerville-Straße 7
28359 Bremen
Phone: +49 421 218-67498
E-Mail:
martensk@uni-bremen.de