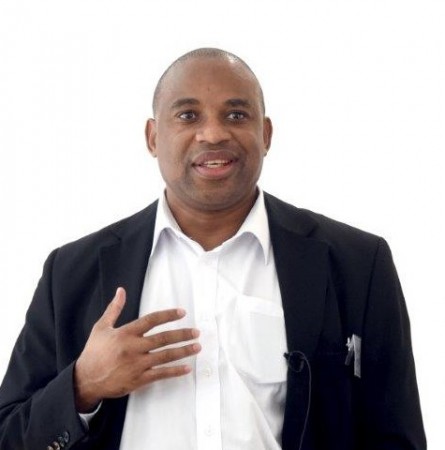 Prof Dr Ndangwa Noyoo
Ndangwa Noyoo, head of the "Social Development Department" at the University of Cape Town, was a guest at the CRC 1342 in Bremen last week. In a lecture he called for a "Global Social Policy" to reduce poverty migration.
Professor Ndangwa Noyoo (University of Cape Town) gave a lecture on "Global Social Policy in an Era of Increasing Unilateralism, Narrow Nationalism and Xenophobia" at CRC 1342 on Tuesday, February 12th. In the lecture, Noyoo pleaded for a renewal of international solidarity. He recalled programmatic development cooperation especially in the decades after the Second World War, which, unlike today's "band aid" humanitarianism, was committed to a transformative agenda.
According to Noyoo, who works in Cape Town on social development, the current "narrow nationalism" in industrialised countries has been triggered among other things by strong migration movements. "Global Social Policy" as a transformative international solidarity is therefore an important instrument to reduce poverty migration and thus to ease political discourses in the global North.
Contact:
Dr. Alex Veit
CRC 1342: Global Dynamics of Social Policy, Institute for Intercultural and International Studies
Mary-Somerville-Straße 7
28359 Bremen
Phone: +49 421 218-67471
E-Mail:
veit@uni-bremen.de