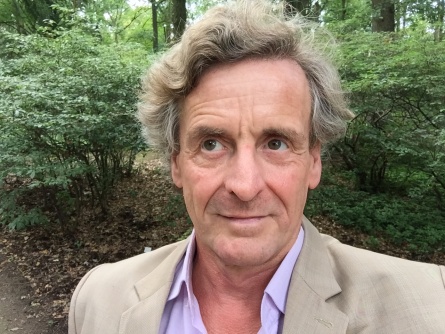 Prof. Dr. Klaus Schlichte
In a podcast interview, Klaus Schlichte looks at the Covid-19 pandemic in African countries and the measures taken by governments.
"There are differences between countries, but repressive policies are the dominant ones," says Klaus Schlichte with regard to the governmental reactions to the spread of the novel corona virus in Africa. In many countries there are curfews, he says, which are massively enforced by the police, at least in the cities. What may seem necessary from an epidemiological point of view, however, also has negative consequences: "By stopping traffic, there are apparently already crises in the supply of food to the urban population," says Schlichte. If there were to be permanent increases in food prices, hunger riots would be a great danger. Even before the pandemic, many people in African cities could hardly afford food.
At present, the African continent seems to be comparatively little affected by the pandemic. This is due to the relatively low international mobility of the population. "But once the virus has reached the cities, it is likely to spread faster than in Europe, for example," says Schlichte. "Because people live closer together and have fewer retreat areas in the form of their own apartments or houses."
The poor data situation makes it difficult to predict how the pandemic will develop. One problem with the prognosis is that there is hardly any data on the spread of pre-existing conditions such as asthma and other respiratory diseases. "African societies are much younger than, say, European societies. There are comparatively few elderly people in whom Covid-19 is more likely to develop particularly severe conditions". This positive effect may be outweighed by the fact that there are many people who are malnourished and undernourished.
Economically, the Covid-19 pandemic is hitting African societies hard. Tourism, which is of great importance in the coastal regions, but also in the interior in the form of safaris, is experiencing a massive slump. "More important, however, is the decline in so-called remittances [i.e. money transfers from family members working in Europe, for example]. As a result, the most important source of foreign currency in African economies is collapsing." In total, the remittances are higher than the total development aid that African countries receive.
In the medium term, however, the Corona crisis could also have positive consequences: "It is possible that pressure on African governments will now increase," says Schlichte, "to spend more money on public health care and less on the military and police.
The podcast interview with Klaus Schlichte was conducted by Thomas Walli of the Institute for Political Science at the University of Innsbruck as part of the special series "Corona and Politics".
Contact:
Prof. Dr. Klaus Schlichte
CRC 1342: Global Dynamics of Social Policy, Institute for Intercultural and International Studies
Mary-Somerville-Straße 7
28359 Bremen
Phone: +49 421 218-67475
E-Mail:
kschlich@uni-bremen.de