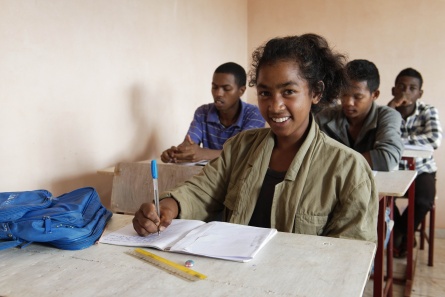 How to abolish child labour internationally
Jenny Hahs and Fabian Besche offer a simulation game for children aged 10 - 12 years on 31.03.2020 from 10 - 12 o'clock and 14 - 16 o'clock in the context of the Children's University 2020 hosted by the University of Bremen. The simulation game focuses on child labour and the right for education.
The children will get an insight into today's forms of child labour, its distribution and its history in interplay and tension with the introduction of compulsory schooling and the right for education. They form teams with other participants and become representatives of their country, advocating for their country's interests in a simulation of the International Labour Organization (ILO) conference on the abolition of child labour. In this way they also get a first practical insight into how international politics is made.
There are still a few free places and tickets can be booked on the website of the Children's University of Bremen.
Contact:
Fabian Besche
Jenny Hahs
CRC 1342: Global Dynamics of Social Policy
Mary-Somerville-Straße 7
28359 Bremen
Phone: +49 421 218-57069
E-Mail:
jenny.hahs@uni-bremen.de