CRC 1342 Advent Calendar
4 December 2020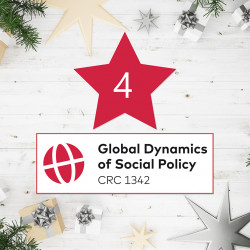 Introduction of compulsory education
That children should go to school is something that is hardly ever questioned in this day and age. But only 100 years ago the picture was quite different. Some nation-states required all children to attend at least primary school; some only required boys to do so; and the majority of now existing countries reserved school education for a small part of children from elite families.
The change over the past century is one major theme that project A05 is dealing with. The researchers investigate the development, diffusion and transformation of education systems worldwide. One of the many questions is: When did countries require children to go to school? In other words, when (and why) exactly did countries introduce some sort of compulsory education law covering, in theory, all children. The answer to this and many more questions on education systems will be published in an A05 edited volume "The Global Development, Diffusion, and Transformation of Education Systems" (Working Title), to be published in early 2021.
For a first glance, one can see how compulsory education laws "travelled" around the globe. It did start in Western countries in the 19th century, but soon would take over the whole world. These and a lot more data will soon be available on the Global Welfare State Information System (WeSIS).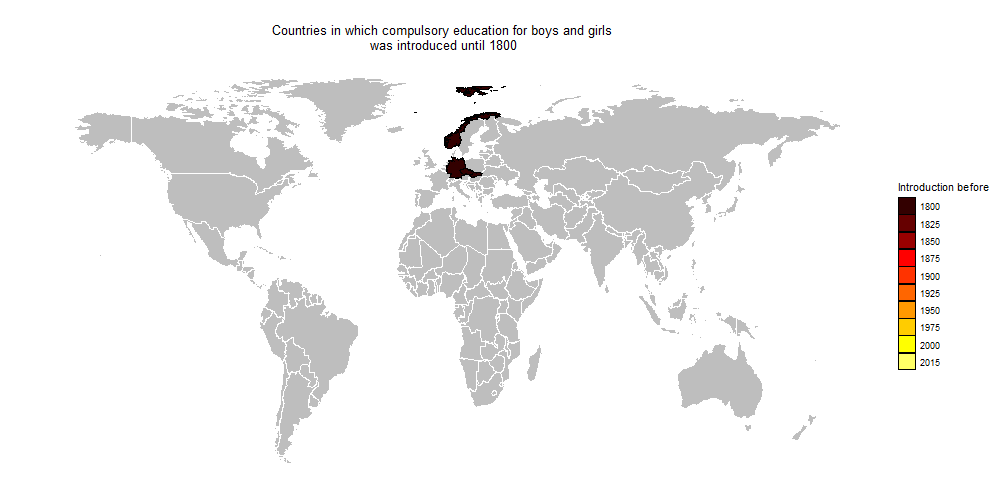 More about the research of project A05: The Global Development, Diffusion and Transformation of Education Systems