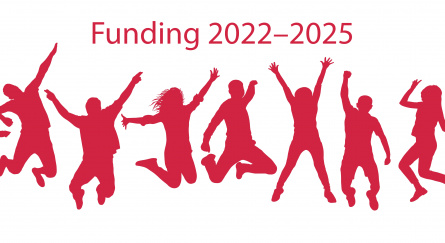 Photo: AdobeStock/nosyrevy
The German Research Foundation extends the funding of the CRC 1342 for another four years until the end of 2025. The total funding volume is close to 15 million euros
The Collaborative Research Centre 1342 "Global Development Dynamics of Social Policy", led by the University of Bremen, can carry on with its research. The Grants Committee for Collaborative Research Centres of the German Research Foundation (DFG) has decided on 24 November to fund the CRC 1342 for another four years with a total of almost 15 million euros. The second funding phase will begin on 1 January 2022.
In addition to the SOCIUM as the core institute, other research institutes of the University of Bremen, Jacobs University Bremen, the University of Bielefeld and the University of Duisburg-Essen are involved in the Collaborative Research Centre 1342, which started in early 2018. In 15 projects, about 70 researchers from the disciplines of political science, sociology, history, geography, law and computer science are studying the worldwide developments of public social policy. The countries of the Global South are systematically taken into account.
Core question: Who is benefiting from social protection and to what extent?
So far, the CRC 1342 has focused on analysing the national, international and transnational impact mechanisms that have decisively influenced the introduction of social security systems and their design worldwide. "The core task over the next four years will now be to investigate the coverage and generosity of public social policy. In short, the question is: Who benefits from social protection and to what extent?", explains Herbert Obinger, spokesperson of the CRC 1342.
The CRC 1342 will consist of two project areas in the second funding phase: The six projects of Area A examine the dynamics of various social policy domains in a global and historical perspective; macro-quantitative analyses will be supplemented by individual case studies. The eight projects in Area B conduct case studies and comparisons for selected countries/regions and specific social protection programmes; the focus is on qualitative studies complemented by quantitative analyses.
In an information infrastructure project, the Global Welfare State Information System (WeSIS) will be developed further. As in funding phase one, all research data collected will be fed into the web-based, interactive information system. WeSIS is expected to be released to the public in 2024. Then research institutions and the general public worldwide will be able to use all data stored in WeSIS at no charge for non-commercial purposes.
The participating research institutes and facilities at a glance
SOCIUM –

Research Center on Inequality and Social Policy, University of Bremen

Institute for Intercultural & International Studies (InIIS), University of Bremen
Research Group Information Management at the Faculty of Computer Science, University of Bremen
Research Centre for East European Studies at the University of Bremen
Institute for Labour and the Economy, University of Bremen/

Arbeitnehmerkammer Bremen

Institute of Geography, University of Bremen
Institute of History, University of Bremen
Centre of European Law and Politics, University of Bremen
China Global. Center for the Study of China and Globalization, Jacobs University Bremen
Institute for Social Work and Social Policy, University of Duisburg-Essen
Faculty of Sociology, Bielefeld University
Contact:
Prof. Dr. Herbert Obinger
CRC 1342: Global Dynamics of Social Policy
Mary-Somerville-Straße 5
28359 Bremen
Phone: +49 421 218-58567
E-Mail:
herbert.obinger@uni-bremen.de