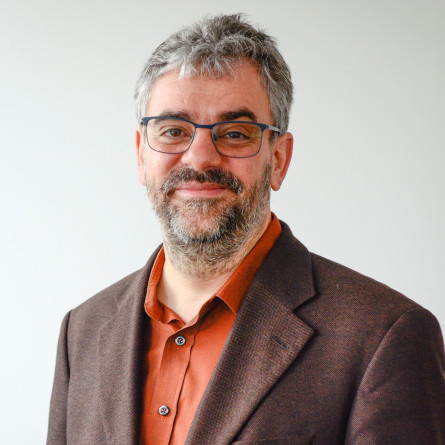 Prof. Dr. Heinz Rothgang
CRC member Heinz Rothgang welcomes the Federal Government's legislative proposal. However, the jobs could only be filled if the federal states changed their binding quotas for highly qualified staff.
The Federal Government has adopted a legislative proposal under which 20,000 additional positions for auxiliary staff in full-time inpatient care for the elderly in Germany are to be financed by the nursing care insurance scheme. This is not intended to increase the contribution of those in need of care.
Nur mit einer ausreichenden Personalausstattung ist eine gute Pflege möglich. Darum wollen wir bis zu 20.000 zusätzliche Stellen für Pflegehilfskräfte in der Altenpflege finanzieren. Heute wurde der entsprechende Gesetzentwurf im Kabinett beschlossen: https://t.co/UbNPF5zEmd pic.twitter.com/7RGapFE8xx

— BMG (@BMG_Bund) September 23, 2020
CRC member Heinz Rothgang, who together with colleagues has developed a procedure for the standardised assessment of personnel requirements in care institutions, evaluates the proposed legislation positively: "It is a first step - no more and no less. The proposal itself is good and sound for now," he said in an interview with buten un binnen. However, the new assessment procedure revealed that a total of 100,000 additional full-time jobs will be needed in long-term care nationwide, which corresponds to an increase in personnel of one third compared to today. "We need about three to four percent more skilled workers in Germany," said Rothgang, "but 70 percent more auxiliary staff.
The planned financing of the 20,000 auxiliary staff positions via the long-term care insurance scheme is a necessary precondition, but regulations at state level stand in the way of practical implementation. "In almost all federal states ... we demand a skilled labour share of 50 percent of the nursing staff. If a facility falls below this level, legal action and even closure is looming," Rothgang said in an interview. The federal states will therefore have to change these regulations, otherwise there is a risk that the positions will not be filled.
Rothgang does not expect the quality of nursing care to decline if the ratio of skilled staff falls: "If auxiliary staff is added without cutting jobs for skilled staff, this should not lead to disadvantages. If additional unskilled workers take the pressure off the skilled workers, this will result in an improved quality of care - with a decreasing ratio of skilled workers".
The final report of the project for the development and testing of the scientifically based procedure for the standardised assessment of personnel requirements in care facilities was approved and published on 23.09.2020.
Contact:
Prof. Dr. Heinz Rothgang
CRC 1342: Global Dynamics of Social Policy
Mary-Somerville-Straße 3
28359 Bremen
Phone: +49 421 218-58557
E-Mail:
rothgang@uni-bremen.de