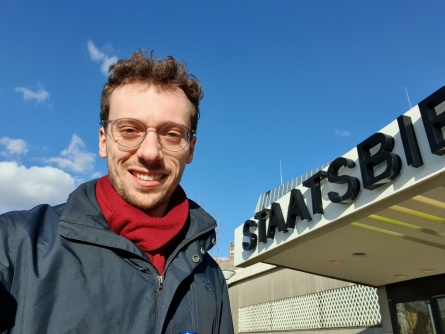 Simon Gerards Iglesias in Berlin
The online lecture marked the end of his scholarship for a research stay in Berlin.
This year Simon Gerards Iglesias had received a scholarship from the Ibero-American Institute (IAI) of the Prussian Cultural Heritage Foundation for a research stay as a visiting scholar in Berlin. On 16 June 2020, he concluded his scholarship with a lecture on his dissertation project, which he is working on in project B02. In his historical research, Gerards Iglesias examines the relations between the International Labour Organization (ILO) and Argentina in the period 1919 to 1943 from a transnational perspective. In addition to the research staff of the Ibero-American Institute, a number of scholars from Latin America participated in the colloquium lecture, which, due to Corona, had to take place as a video conference.
Contact:
Simon Gerards Iglesias