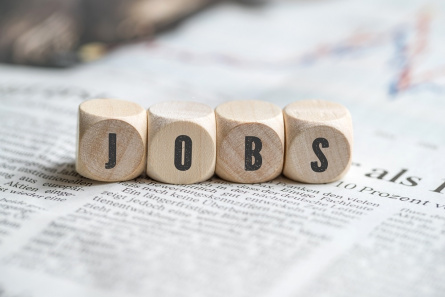 Supporting on data collection between January and April 2024
As part of the Collaborative Research Centre (CRC) 1342 on "Global Dynamics of Social Policy", Project A07 on "Global Dynamics of Long-term Care Policies" is researching the generosity of long-term care systems in international comparison as well as the role of international interdependencies in shaping long-term care policies. In working package 1 and 2, the project specifically investigates which inclusiveness criteria shape access to public long-term care benefits and how much of which types of benefits are granted in the respective countries. In working package 3 and 4, we analyse policy transfer between countries and the role of International Organisations in long-term care policy in four case studies in East Asia (South Korea, Taiwan) and Latin America (Uruguay, Chile). You can find more information on the project here. The project team is located at the University of Bremen and the University of Duisburg-Essen.
We are looking for student assistants with 10-18 hours/week to assist with data collection in working package 1 between January and April 2024. Alternatively, it is also possible to do a part- or full-time internship in the project during this period.
The main task is to contributed to data collection on the inclusiveness and scope of benefits of 50 countries' public long-term care system. In doing so, we use secondary literature, laws and internet sources to systematically extract and code information for pre-defined indicators on the topic. The data collection will be shared within the project team and each person will be responsible for a defined number of countries. During the process, there will be initial training sessions on the tasks and regular exchange within the team for data collection.
Requirements for the position
Immatriculation as an advanced Bachelor or Master student at a German university
Student of social or health science study programme
Experience and knowledge of scientific working (e.g. rules of citation and literature search), knowledge of literature management software Endnote is an asset
Interest in empirical scientific research, preferably also experience with international comparative research
Interest in social policy, in particular long-term care policy; knowledge of those topics is an asset
Very good knowledge and use of written and spoken English; knowledge of additional languages (e.g. Russian, French) is an asset
Ability to work precisely and conscientious with attention to detail
Good (self-)organisation skills, communication skills, and team orientation
We offer insights into working within a university research project and the praxis of empirical, international comparative social policy research. Additionally, we offer a cooperative working environment in a friendly, interdisciplinary, and divers team at one of the major research projects on comparative social policy study in Germany, where you get the opportunity to apply and develop your skills and knowledge. The position provides you with insights in working in academia and, upon interest, the possibility to attend (online) meetings and lectures of the A07 project and the CRC 1342.
Conditions
Working time and place can, upon agreement, be arranged flexibly. Weekly working time for student assistants should range between 10-18 hours (upon agreement). Payment is based on the usual rates for student assistants at the University of Bremen. For internships, part- or full-time options are available. Please state your preferences regarding type of contract (student assistant/intern), preferred number of weekly working hours and preferred length of contract (2, 3 or 4 months) in the application. Concrete modalities will then be coordinated during the hiring process.
Application
If you are interested in the position please send your application to Johanna Fischer (johanna.fischer@uni-bremen.de) by 8.10.2023. Your application should include a CV, a short letter of motivation as well as a current transcript of records as a PDF document. In case of questions on the position please contact Johanna Fischer.
Contact:
Dr. Johanna Fischer
CRC 1342: Global Dynamics of Social Policy
Mary-Somerville-Straße 3
28359 Bremen
Phone: +49 421 218-57074
E-Mail:
johanna.fischer@uni-bremen.de