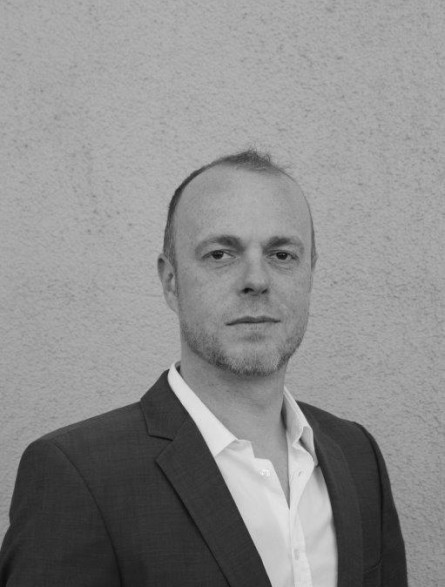 Dr Alex Veit
In project B09 Alex Veit works on case studies on social policy in South Africa and Tanzania. On a recent research trip to both countries he took a closer look at their education policies.
Dear Alex, for project B09 you were in Africa. Where exactly?
In March I was first in Cape Town, then one week in Johannesburg and then in Dar es Salaam.
What were your plans for this trip?
At first it was about finding out about the academic landscape. We want to cooperate with local scientists dealing with topics similar to ours. I have gained an insight into who works for what purpose, what they do exactly and where common interests could lie.
Did you specifically address social policy researchers and historians?
The university landscape in South Africa is relatively large, and some universities can play along without problems at our level. Education studies are particularly interesting for us, as are many sociologists who work on education. Or political scientists who specialise in health. As a trained historian, I have also spoken to many historians.
And in Tanzania?
In Tanzania, the University of Dar es Salaam is the country's flagship. It is actually the only university that has a certain amount of resources that make research possible. The other universities and the private universities are basically pure teaching institutions. But in Dar es Salaam there is the legendary Historical Department, which produced groundbreaking research in the 1960s and 1970s. It was there that Marxist historical science was practiced by people known in the scene. This was a place of longing for many historians at the time. There are still many good people there. I talked to some of them and started a cooperation.
What are your first insights into the educational systems of these countries?
Education is a huge promise in both countries: Education can change everything that doesn't work in society. But there are serious differences between the two countries. In South Africa all discourses take place against the backdrop of apartheid and racist inequality. The education system is also considered under this paradigm. The society is very fragmented, accordingly a lot of blame is placed. 25 years after the end of apartheid, everyone is totally dissatisfied. In international comparisons, South Africa's public schools partly lag behind Tanzania, which spends much less money on education and is at a much more difficult stage of development than South Africa, which invests 20 percent of its state budget in public schools. It is especially in the poorest regions that schools are miserable.
In what way?
On the one hand, the results in benchmarking studies are poor, and on the other hand the infrastructure is also poor. Every year, several pupils are killed as they plunge into latrines. The question then arises, who is to blame? Many people say that the ruling party can't get it right. Others point to the unions that protect teachers from having to work harder. Still others blame the whites who send their children to private schools, which is why the public school system falls behind and the good teachers go to private schools.
Where the salaries are higher ...
Yes, there are all sorts of reasons in such a fractured society. Tanzania's society is much more homogeneous in comparison. There are no such clear conflicts. Everyone there talks about development, everyone wants things to go ahead, and they are also reasonably satisfied. A lot is being built, the infrastructure is making progress. For example, the telephone network in Dar es Salaam is often better than in Bremen.
And the schools?
The schools are now free of charge. But almost everyone I have spoken to sends their children to private schools. Many spend a large part of their salary on it because they consider the quality of the public schools to be miserable in comparison.
Was there anything on your trip that surprised you?
I was very surprised to see how closely economists are involved in policy development, especially in education. In Tanzania, mostly through International Organisations. In South Africa it's the local economists. Sociologists and historians are very dissatisfied with this. Because social policy is very much being quantified.
Does this mean that the education system is developing in a certain direction?
Sociologists say that everything is moving in towards privatisation and that there is a political agenda behind it. In Stellenbosch, the leading former Afrikaans-speaking university and one of the country's five elite universities, apartheid has been academically conceived and legitimized. There is a very strong Department of Economics there, and the ANC government is drawing on this very university. I have not expected that at all. This has something to do with the fact that, at the transition from apartheid to democracy, many academics returned from exile, usually radical people, including academics, who were in Britain. They wanted to build something together. At the same time, the World Bank was also massively involved in that phase. There was an international programme to help South Africa get back on its feet. They wanted to build South Africa as a lighthouse of democracy in Africa. So there was an immense rush from all sides. The problem with the radical left and the ANC's exiles was that they were very good at organising resistance, but they were not prepared to govern. But those who were really well prepared were the World Bank people. They joined forces with the Stellenbosch economists. They spoke the same language. There were all kinds of reform promises, including outcome-based education. In principle, this means that each child is supported according to his or her needs and that there is no rigid curriculum. Instead, the teachers develop the material together with the pupils. At the same time, however, at the end of the day it should be possible to measure clearly and comparably which skills the pupils have acquired. This has led to a complete disaster. Everyone was totally confused in a phase in which everything was in a state of upheaval anyway. This huge reform has unsettled all schools, all teachers. There were no more textbooks, no curriculum and at the same time there was a very rigid, authoritarian understanding of teaching at all schools. For decades frontal teaching prevailed, and now suddenly it was going to be completely different. They tried that for a few years, then everything was put back on hold.
How do you proceed now?
I'm going to Tanzania in June for a few weeks. I will do interviews with people involved in education and food policy. I will meet with the International Organisations. They are relatively prominent in Tanzania, much more prominent than in South Africa. I also try to talk to the government and the administration. And then I visit a smaller town and talk to teachers and the local administration. I will not return to South Africa until next year.
Then the CRC is already in its third year ...
Yes, but there is so much literature on South Africa that I have to collect much less data on my own. In Tanzania the situation is quite different. I have to produce more primary material there. I went to South Africa now to understand which stakeholders there write which political agenda. Because there are such close links between the universities and the government, everyone writes with an agenda. You have to be able to assess that. When I go there next year, I will also talk to teachers and school principals to understand how policy actually affects them. After all, reality has several layers.
Contact:
Dr. Alex Veit
CRC 1342: Global Dynamics of Social Policy, Institute for Intercultural and International Studies
Mary-Somerville-Straße 7
28359 Bremen
Phone: +49 421 218-67471
E-Mail:
veit@uni-bremen.de